The transition from summer to fall brings changes — not just in the foliage but also in your sleep habits. As the nights grow longer and the air becomes crisp, it's essential to adapt your sleeping environment to these seasonal shifts. From investing in a cozy yet supportive memory foam mattress to trying alternative sleep-inducing techniques, here are our tips to help you achieve a perfect night's sleep this fall.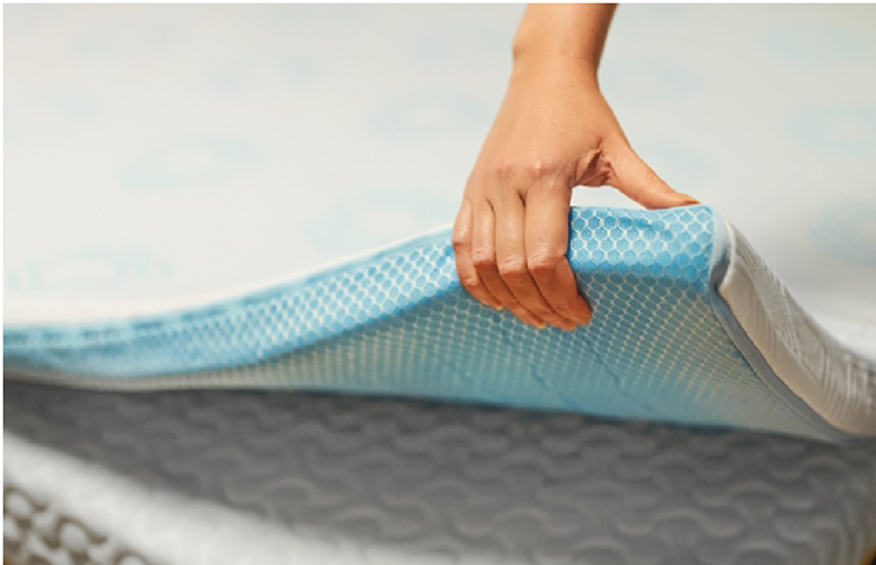 1) Optimize Your Bedroom Environment
As the seasons change, so should your sleep environment, especially during the cozy days of fall. One key factor to a night of restorative sleep is maintaining an optimal bedroom temperature — experts recommend keeping the thermostat set around 65 degrees Fahrenheit (18.3 degrees Celsius). This cooler setting helps your body's internal temperature drop, signaling that it's time to wind down for sleep. But temperature isn't the only concern. External light and noise can disrupt your sleep cycle.
Consider using blackout curtains and white noise machines to create a sleep sanctuary free from disturbances. This simple yet effective setup can significantly enhance the quality of your sleep.
2) Choose the Right Mattress and Pillow
When it comes to seasonal sleep adjustments, don't overlook the foundation of any good night's sleep — your mattress and pillow. Depending on your sleep preferences, you may find solace in the close body contour of memory foam, the gentle support of latex, or the springy feel of a mattress with coils. If you're looking for a universally comfortable option, consider a mattress like a Casper mattress, known for its balanced combination of support and comfort. Such mattresses often come with multiple layers that cater to different sleep needs, making them versatile choices for those uncertain about their preferred sleep surface.
A comfortable mattress and pillow are critical to achieving a night of pain-free sleep, especially during the fluctuating temperatures of fall. Whether you're nestled into your favorite flannel sheets or enjoying the crisp autumn air, the right sleep setup can make all the difference.
3) Use a Cooling Topper
As autumn nights can vary in temperature, a cooling topper can be an excellent addition to your bed. These toppers come in various materials like gel-infused memory foam or natural latex, designed to dissipate heat and offer a cooler sleep surface. When you slide into bed, the cooling topper works instantly, making your sleep experience more comfortable as you doze off. It's a quick, effective way to adjust the temperature of your bed without changing your entire mattress.
Beyond temperature regulation, mattress toppers offer a host of additional benefits that can improve your sleep experience. They can add an extra layer of cushioning, transforming a firm mattress into a more comfortable surface that relieves pressure points — ideal for side sleepers or those with joint pain. Moreover, a quality topper can serve as a protective layer, shielding your mattress from spills, stains and general wear and tear, thus potentially extending its lifespan.
4) Invest in Quality Bedding
The first touchpoint between you and a restful night is often your sheets and blankets. Quality bedding made from materials like Egyptian cotton, organic bamboo or moisture-wicking blends can significantly enhance your sleep experience. These fabrics are soft to the touch and breathable and can adapt to the changing temperatures of fall nights. So, don't skimp on your bedding — investing in excellent sheets and blankets can profoundly impact your sleep quality.
To keep your quality bedding in prime condition, it's advisable to wash your sheets and pillowcases once a week and blankets and duvets every two to three weeks. Use warm water and a mild detergent, avoiding any harsh chemicals or bleach that can deteriorate the fabric. A regular washing schedule not only extends the life of your bedding but also contributes to a cleaner, more allergen-free sleep environment. When in doubt, follow the instructions on the label or contact the manufacturer for instructions.
5) Choose the Right Bed Base
A mattress is only as good as the base supporting it, and selecting the right one can optimize your sleep quality immensely. The right base can enhance the durability of your mattress, making it a long-term investment for your health and well-being. Adjustable bed bases offer the convenience of elevating your head or legs, making it easier to read or watch TV in bed.
More importantly, these bases can provide targeted comfort and relief for ailments like back pain or sleep apnea by allowing you to customize your sleeping position. For some people, adjustable beds could be the difference between a restless night and one of sound sleep.
On the other hand, slatted bases bring their own set of advantages, particularly when it comes to airflow. These are generally simpler designs but are highly effective in promoting ventilation beneath the mattress. Increased airflow is particularly beneficial for foam mattresses that are prone to heat retention, as it helps disperse heat and keeps you cooler. Slatted bases can also be more durable and easier to move than other types, which is an added convenience. In summary, whether it's personalized comfort or enhanced breathability you're after, selecting the right bed base can make a significant difference in your sleep experience.
7) Alternative Techniques for Better Sleep
If traditional methods aren't quite cutting it for you, various alternative techniques can help set the stage for a restful night. White noise machines are gaining popularity for their ability to mask external sounds, creating an audio blanket that can soothe your mind. The constant, unintrusive sound helps to drown out traffic, conversations or other disruptions that might interfere with sleep. For those who prefer natural sounds, some machines offer options like ocean waves or forest ambiance, giving you the flexibility to choose what works best for you.
Aromatherapy is another natural approach gaining traction in sleep science. Essential oils like lavender or chamomile can be diffused in the bedroom to create a calming environment conducive to sleep. Additionally, adjusting your shower routine can also impact your sleep quality. Taking a warm shower before bed can help you relax, while a cooler shower might be more suitable in hotter climates to bring your body temperature down. Both approaches aim to prepare your body for a restful night, creating a physical state that welcomes sleep.
Sleep Well This Fall
The fall season offers an opportunity to reassess and upgrade your sleep environment. Whether it's selecting the perfect memory foam mattress, optimizing your bedroom temperature or exploring alternative sleep techniques like white noise machines and aromatherapy — prioritizing these adjustments can have a profound impact on your sleep quality. Remember, a good night's sleep isn't a luxury; it's a necessity for a healthy, happy life, especially as the seasons change.