You want to buy whey protein powder but are confused about the overall concept of whey as a supplement. This article discusses the types of whey protein you can find in the best supplements.
Protein supplements are commonly taken by those who work out heavily, sprint or jog regularly, and professional body builders. If you are mulling over the idea of buying a protein supplement, you must first acquaint yourself with the different types available.
The types of whey protein you can buy
It can get pretty confusing to understand the composition of the protein supplement you buy. It is important to know the ingredients and their proportion, however. This is because there are different types of whey protein and they serve different functions. These are the major distinctions among the best whey protein supplements:
* Whey Protein Concentrate (WPC): When you buy whey protein, you are investing in a supplement that contains low levels of carbohydrates and fats. This is a supplement that has a higher proportion of protein as well. Look for the best whey protein supplements that have at least 30% protein – these are lower end concentrate powders – right up to 90% protein component.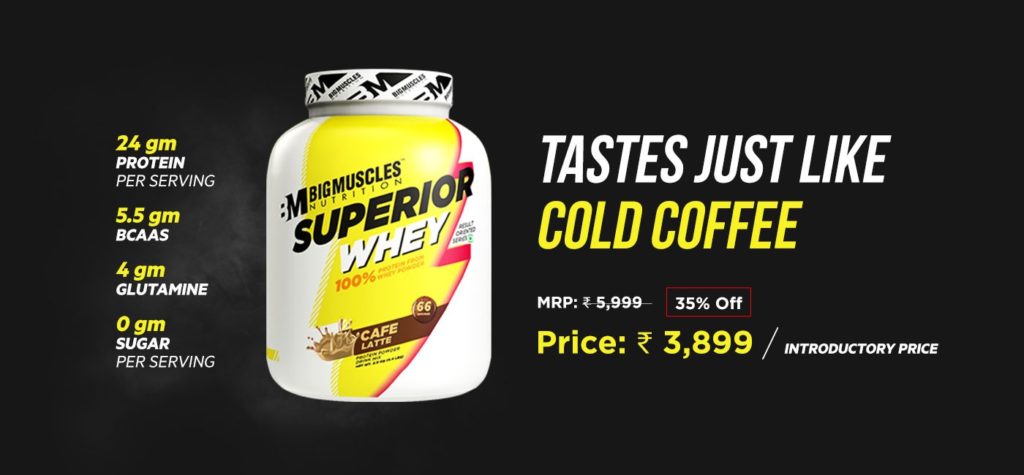 * Whey Protein Isolate (WPI): The WPI is a protein that is processed more than the WPC so that all the fat content is completely removed. Some of the best whey protein powders also have 0% lactose. These whey protein supplements are almost 90% pure protein. Bodybuilders buy BigMuscles Zero whey protein Isolate for helping their sore muscles rebuild faster and retain shape.
* Whey Protein Hydrolysate (WPH): This is a 'lighter' form of whey, considered one of the best whey proteins if you have digestive issues or IBS (Irritable Bowel Syndrome). Most other forms of whey protein supplements can be a little heavy on your digestive system, but WPH is used in medical protein supplement pills as well. The whey protein is partially hydrolysed, so that it is absorbed faster by the body.
How whey protein supplements help in muscle development and maintenance
Whichever form of whey protein you buy, you must be certain of the purpose of that supplement and how it can help your weight loss and muscle maintenance goals. Even the best whey protein supplements will prove to be ineffective if they are not balanced out by weight and resistance training regularly. Your muscle protein synthesis process is helped along with the right combination of the best whey protein and exercise.
* Gain lean muscle mass:Buy whey protein to gain lean muscle mass faster and accelerate fat burning with metabolism and resistance training workouts. WPI helps immensely in weight loss by fat burning.
* Improve protein absorption: Some kinds of protein powders can be heavy on the digestive system, and users must drink a lot of water to help the liver and kidneys process the supplement. However, the WPH type of whey solves this problem by delivering pure and light protein to your body.